"Raw moments of human vulnerability are threaded liberally throughout Cefaly's work, showcasing her ability to not only understand humanity on a primitive level but to display it in a hauntingly relatable fashion." - Theater Bloom
WELCOME

Humanity is a shared experience, even as we ache alone in our private rooms. And these rooms -- these living galleries -- not unlike the ancient caves, with their well-kept secrets, existed long before us and will outlive us all. At the end of each curation, when the faded walls are stripped of artifacts, leaving only the curious geometry of dark and light, we understand more fully about the transcendence of time. About how small we really are. And perhaps too, the awareness that if through good fortune in the moments we were afforded in the cosmos, we somehow managed to feel like kings, it was because of the love we made. Thank you for visiting my website. - Audrey
2023-2024 SEASON
THE LAST WIDE OPEN • ​American Blues Theater

ALABASTER • Hope College, UT Chattanooga, Brown/Trinity, Catawba College, Shaking the Tree Theatre

MAYTAG VIRGIN • Guildhall School of Music & Drama, Williamston Theatre, Middleton Lyric Theatre, Live Theatre Workshop, Centerstage North Theatre
​
THE GULF • Augsburg University, OutFront Theatre, New Conservatory Theatre Center
​
14324106_10155196972939027_5294420549866
82961890_10159178174574027_8748048431408
82749471_10159178174389027_1046939724834
14324106_10155196972939027_5294420549866
Chicago Premiere of Audrey Cefaly's

THE GULF

at About Face
Winner of the 2018 Lammy Award for LGBTQ Drama.
The divide between Kendra and Betty mimics the very world that devours them: a vast and polarizing abyss. On a quiet summer evening, somewhere down in the Alabama Delta, Kendra and Betty troll the flats looking for red fish. After Betty begins diagnosing Kendra's dead-end life with career picks from What Color is Your Parachute, their routine fishing excursion takes a violent turn. KEY WORDS: strong roles for women, southern, LGBT, lesbian, love story Purchase/ScriptSample/Reviews/Video
THE LAST WIDE OPEN Premieres at Cincinnati Playhouse in the Park
A diner. 2AM. Anywhere. Lina and Roberto's lives intersect and parallel as three alternate realities unfold. The play renders the near hits and near misses that are the realities of this worn out waitress and immigrant dishwasher as well as the mystical ways the universe conspires to bring us all together.
Audrey Cefaly's Pulitzer-Nominated and Kilroys-Listed ALABASTER set for record-breaking NNPN 11-City Rolling World Premiere
After a tornado barrels through town leaving nothing but death and destruction, only June and her pet goat Weezy live to tell the tale. When a prominent photographer visits to take pictures of June's scars, both are forced to reconcile the pain of loss and recovery. This all-female, darkly comic southern drama explores the meaning and purpose of art and the struggle of the lost and tortured souls that seek to create it. Purchase/ScriptSample/Reviews/Video
Edited by True Acting Institute. Published by Smith & Kraus.Other writers in this volume: Brian James Polak, Philip Dawkins, Cayenne Douglas, Phoebe Eaton, Emma Goldman-Sherman, Jeni Mahoney, Catherine O'Connor, Jason Odell Williams
Learn more about Alabaster / Read Script Sample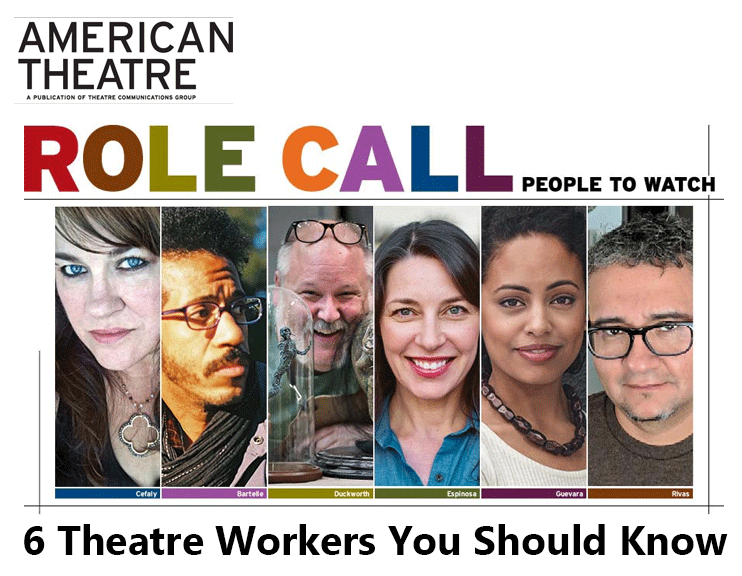 Audrey Cefaly Featured in American Theatre's "Roll Call"
"What makes her special: After seeing a handful of Cefaly's works, Washington Blade reporter Patrick Folliard describes her as "compassionate and unfailingly thoughtful in tackling big ideas in wholly relatable ways…Cefaly gives a voice to those you don't always hear. Her work is at once unexpected and familiar." He singles out The Gulf as "phenomenal…A two-hander about a lesbian couple who hash out their romantic differences in the confines of a small fishing boat in the Alabama Delta." Florida Rep's associate artistic director, Jason Parrish, says that Cefaly's plays "tackle big issues..." READ MORE
ALABASTER
May 2018 - Florida Rep PlayLab
THE LAST WIDE OPEN
Jan 2019 - World Premiere at Cincinnati Playhouse in the Park - directed by Blake Robison
THE GULF
Apr 2018 - London Premiere
ALABASTER
Feb 2018 - Featured at Signature Theatre - Sigworks - directed by Joe Calarco
THE GULF
Feb 2018 - The Gulf is a Lambda Literary Award finalist in the category of LGBTQ Drama
MAYTAG VIRGIN
Jan 2018 - Aurora Theatre
NEW TERRITORIES
Jan 2018 - Serenbe New Territories Playwriting Residency
THE LAST WIDE OPEN
Jan 2018 - Mid-Atlantic Regional Premiere - Women's Voices Theatre Festival
THE GULF & MAYTAG VIRGIN
Dec 2017 - Published by Samuel French
ALABASTER
October 2016 - Theatre Alliance
BLOODBATH
Jun 2017 - Theatre Lab
THE GULF
Aug 2017 - Australian Premiere
THE GULF
Feb 2017 - Nominated for the Charles McArthur Award for Best New Play (Helen Hayes)
LOVE IS A BLUE TICK HOUND
Jan 2017 -- World Premiere - Terrific New Theatre, Birmingham, AL
THE GULF
Oct 2016 - World Premiere - Signature Theatre - directed by Joe Calarco
MAYTAG VIRGIN
World Premiere - Oct 2015 - Women's Voices Theatre Festival - directed by Audrey Cefaly
WOMENS VOICES THEATER FEST
Cover shoot for American Theatre Magazine
WOMENS VOICES THEATER FEST
Cover shoot for American Theatre Magazine
Plays and Other Writing from Audrey Cefaly
You can exhale and close the heavy door behind you, wrestle it shut if you have to. You can lean against the inside of it and even click the lock, it's up to you. You can choose not to be so damned accommodating of the hands and voices that pull at you and call your name. You can let them solve their own problems.... more >
When you were out with your girlfriend down in the boondocks and your truck got stuck in the mud and there was no way to call someone to pull you out and no GPS to tell you where the nearest house was or gas station and no smart phone to keep your brain alive until it died along with the car battery from playing Eagles Greatest Hits Volume II on endless repeat… the only thing that needed doing was staying alive long enough to get your ass beat when you got home.... more >
Women's Voices Theatre Festival
On August 21, 2015, playwrights from across the DC region assembled at Arena Stage for a photo shoot (American Theatre Magazine's coverage of the inaugural Women's Voices Theater Festival). It wasn't until after we arrived that we were told it was for the cover! Over the course of the next few hours, we stood on the steps in the grand atrium and on the sprawling stage of the Kogod Cradle and we understood that our words were in focus (as the photographer arranged us by hue). The room full of writers was alive with commentary. Here's what I took away…
She said look at all this. Take a good look. Red lace and violet pumps. Long legs and cowboy boots. She is tangerine. She is purple hair and a borrowed sweater. Curves and luscious, tall and dark, butterfly scarf and 4 inch stilettos. She is blonde and blonder. Mouthy as hell, y'all. Ice blue eyes, the tiniest hands. She is scared and anxious. She worries about critics and other stupid things, like assholes with opinions. She says my mom is gonna freak. So that's what she looks like in person. I love your dress. I never pay retail. I can't write about mine, she's still alive. When do you open? Seriously!? I remember your play, I've never forgotten. I stay off Facebook, it's all too much. This box is heavier than you think it is. Hey cowgirl! Do it, I dare you!!! She's soooo nice. Does this chair make my ass look fat? This is all too much. Raise your hand if you're in rehearsal. Raise your hand if you're freaking out. This is why I switched to writing. Your first full-length, oh my gosh!
Congratulations! I'm going to puke. Where's Ally Currin? Oh, that's right, she's being a parent. That sounds like fun. These lights are hot! Does anyone know what the hell we're doing? Relax, relax. Now face this way. I'm too old. You shut up! I hate my arms. You look amazing. Is that vintage? No, it's Nordstrom. Is this really happening? What did he say? I'm going to die. I need a bucket. We're playing Tetris. I can't feel my feet. Stand right here, the air is cooler. You can Photoshop my grease face, right? My hair blocks three people. Even my sweat has sweat. I just need to hug you. You had me at vodka. What if they hate it? We'll just go drinking. She sounds like my gynecologist. It's almost over, you're doing great! I'll walk with you. I'm probably crazy. No one gives a fuck about critics. Stop slouching. Be brave. Did you forget we came here to change the world? Women's Voices Theater Festival ‪#‎womensvoicesdc‬